Contando Y Contando a la Patria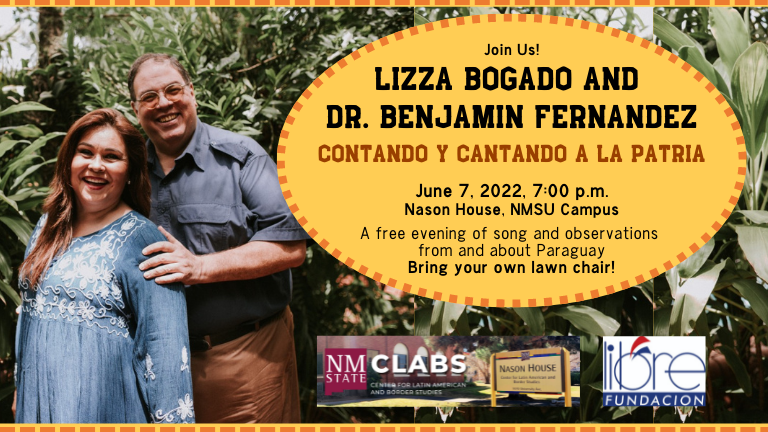 Tuesday, June 7, 2022, at 7:00 p.m.
at Nason House, 1070 University Ave
One of Paraguay's most renowned female vocalists and a leading interpreter of La Cancion Paraguaya, Lizza Bogado will sing songs from Paraguay, some of them in Guarani, the country's indigenous language. During her 40-year career, Bogado has performed in every continent across the world. She will be accompanied on the guitar by her husband, Benjamin Fernandez. Both Bogado and Fernandez are well-known cultural and political figures in Paraguay. Please bring your own lawn chair to enjoy this unique concert on the lawn of Nason House.